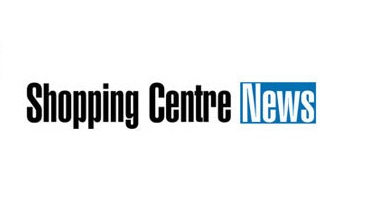 In todays world managing a Shopping Centre is fast becoming an "Art Form". There are so many changes that are happening so many trends to watch and certain forms of retail are becoming almost obsolete in their current form. The most important focus today is not how much rent you can charge, nor is it being able to say that all the shops are occupied it is about how you respond to customers or should we say guests and what you are doing to meet their needs wants and desires.
There are many examples of Shopping Centres that are built that have a great list of tenants usually driven by the demands of Financing requirement but many are under delivering on Investor expectation.
Tenant mix is important and having good retailers is an important ingredient, for these to work however, you need to have customers /guests that want to visit these shops. These same guests are increasingly able to access products on line and this trend will continue to grow. The result of this is that the growth in retail spend via "Bricks and mortar" stores is being slowed/hampered by the rapidly increasing accessibility to the internet. For some unknown reason retailers are also more and more guilty of not having stock items on their shelves whether it is the right colour size or whatever this all adds to a less than acceptable shopping experience.  The financial guys are pushing for higher and higher rentals, which just adds to the stress on these retailers. Worse still because of the constraints imposed through the financing options more and more Centres merely replicate the same international or national brands the unique retailers are squeezed out. Simply, why would a shopping guest want to visit one Centre after the other that all have the same brands and experience.
Today you have to do more than having all the top brands, in a clean and well maintained Shopping Centre, one needs to focus on what will make it a place that people want to visit and relax in. It is becoming more about leisure and enjoyment. This calls for a relook at what attracts people to a shopping centres. Are the traditional anchors as successful in the role they need to fill, is it OK that we only have the big brands and lose contact with what is good locally. Is our cultural heritage being affected and are we all just being morphed into one similar predictable shopper clone that loses sight of people's quality of life.
Successful Centres today try to look at these other softer issues and look to ways to create environments that are inviting and relaxing with leisure activities and make a place for the colourful incorporation of the unique elements that make each place different, the food markets that display and let you smell and see and even feel and taste the local flavours whether it be in food, clothing, gifts and other products. They look to the sensory responses of the customer/guest, what makes them happy. They look to educate them and keep them informed through museums, art gallery's, experiential learning activities whether it be a Kidzania type of experience or a Science Centre type activity. As concerns on health comes to the fore there is a greater readiness to  consider fitness and sporting oriented features , from ski slopes, to wave pools, climbing rocks, ice skating and even activities like basketball and 7 aside soccer.  Health also has the wellness side attached so one also sees Clinics and other health services start to appear. All this leads to a more balanced and quality lifestyle and hence people find greater appeal whether they are active participants or merely leisure spectators.
The need is to create the experience that attracts the right customer and makes them want to return. One has to also factor that in todays world things are changing ever more rapidly and so one has to be able  to respond more quickly to the changes that are taking place.  Much can change in ten years and so one has to question the long length of leases that locks in retailers and other offerings that may be obsolete in 3 to 5 years time so long leases are in themselves becoming an obsolete restriction entrenching a lack of flexibility in a world that requires sharper responses. Today's retailers need to be able to learn from the electronic giants like Apple and Amazon and how they go about understanding and responding to what the customer desires. Why is it that Apple stores are able to create the experience and people want to go there just for the experience and to be with like minded people, for them it is not just about the shopping it is about a lifestyle experience.