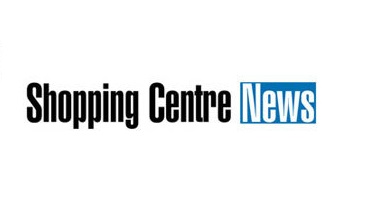 look at the shopping centre phenomenon with Ian Watt, Director of Pioneer Property Zone, who looks at how the industry has evolved over the past 9 years and the impact it is having on retailing in India.
There is no question that the Shopping Centre industry in India lags what happens in most parts of the world. Even after 10 years most of the offerings fall short of where they need to be but, it is unlikely to stay that way because improvements and changes are happening at a fast pace. The major difficulties faced by retailers in India, whether they are Local, National or International is that there is little good quality space available that allows a retailer to operate efficiently and effectively. What retailers do in India with the limited options that they have is amazing but they are certainly at a major disadvantage when compared with what's on offer elsewhere in the world. It's like expecting the Indian National Cricket Team to compete and produce results overseas, on competitive tracks, especially when they have to contend with pace and bounce which they rarely get to see in India. It's an uneven playing field when they travel outside the subcontinent.
One can hardly imagine the Indian National Cricket team being expected to compete internationally on such an uneven playing field and then having to contend with rules and regulations that do not keep up with what happens elsewhere.
The Shopping Centre Industry has a major role to play in creating a competitive retail environment and in doing so, providing retailers with the opportunity to conduct business from a space that is more conducive to them succeeding. Likewise, major international brands will be unwilling or unable to effectively roll out the number of stores that are required to make it economically viable unless they can secure space equal to what they can secure in any other country. Opening the doors to FDI is just one step along the road as they also need to grapple with the regulatory environment and logistics of brands and retailers operating in India. The same issues also hamper local retailers and is currently a major reason affecting their growth and development to a point where they can become effective in international markets. There is no reason why India's large retailers should be placed at a disadvantage when it comes to competing on the international stage but, they need to be able to establish their platform here first.
During all the discussions and debates that go on around the issue of retail, one very important aspect is virtually ignored is that, in most countries it is one of the biggest creators of jobs. This boosts economic growth and adds more people to the economic base of the country. One can argue about the value of shopping centre's but, the reality is that the broader role creates many more ancillary jobs from cleaning to security and centre management as well as more pure retail jobs such as shop assistants.
One also needs to look at the fact that shoppers are able to shop and relax in a clean well maintained environment. They do not have to deal with unkempt pavements littered with waste and rubble. The fact that malls are generally enclose, provide air conditioning and protection from the rain and adverse weather also makes the shopping experience that much better. This all creates a much better quality environment for the community. Malls have become meeting places where people feel better looked after than what the high streets can offer. At malls, you have the option to park your car at a safe place and have accessibility to much more than options than what you would on high streets. One can safely say that the shoppers have gained through these developments, however there is still much to be done.
One of the biggest challenges that an Indian developer faces is not only to create a mall which is the 'right size' to suffice the market requirements, but also expand in future if the needs arises.
Though, the reality here is different. In India, the tendency still is to maximize the development on day one, which is generally not what happens elsewhere in the world. A project should be developed to satisfy market requirements not just the desires of the developer. Most retailers have the apprehension of dealing with the adverse effects of an adjacent vacant store. Malls which are just the right size are good enough to eliminate this threat. Unfortunately, most developers fail to realize that too much space also affects the rental levels that can be achieved. Rental levels can also be achieved by good sales that a store achieves within their premise. This in turn is affected by the number of people who come to a centre and the money they have available to spend. It is about getting the right tenant mix in place that will attract sufficient numbers of shoppers with enough money to spend. Looking at this while planning the mall will help the developer build a better investment that has sustainability. Building too much space has a cost connotation to it that means additional debt that has to be serviced without an appropriate income.
Finally, having proper management in place to ensure that a mall is managed in a way to optimize performance is very important particularly when one has the impact of an economic slowdown to deal with. Just building a mall and deciding what rental is required to service debt and give a return on debt is not sufficient. Every effort is necessary to make sure that customers needs and expectations are met, this means that there is more to managing a mall than just collecting the rent and keeping it clean. One has to actively manage the marketing and events, the mix of tenants and an understanding of how they perform and what affects the performance of the retailer. Unfortunately, one of the knee jerk responses today to try and solve the problems of vacancies and slower economy has been to turn to "Revenue Share" leasing deals without fully understanding the longer term implications. There should be a greater understanding of what trading densities should be or what is happening to running costs and where they are likely to be going. To do this there is an urgent need to be able to benchmark what is the best practice and monitor this to facilitate informed decisions being made. Right now things favor the retailer in negotiations but that will not always be the case. One should remember that investment into shopping centres is a long term investment and inevitably there are different cycles with peaks and valleys. The challenge is to understand this and manage the process accordingly.