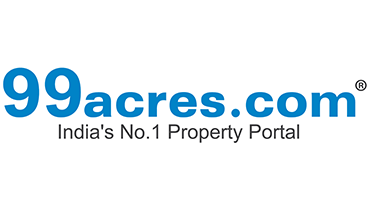 The initial years of small organised and non-organised high street retail formats have now graduated to massive malls with domestic and international brands. Due to the high influence of our local retail formats, added with the growth in our smaller cities, the Indian retail sector still remains largely unorganised, giving path to newer opportunities for the retail real estate sector.
In 2013, the Indian retail sector was estimated at $520 billion with organised retail penetration of only 7.5 percent. By 2018, this sector is expected to reach $950 billion, with the organised segment likely to reach 15- 18 percent penetration in 2020 as per a recent market report. This growth is further projected to reach $1.1 trillion by 2022, augmenting the future need for organised infrastructure. The average contribution towards the organised retail sector from every mall of nearly 3,50,000 sq ft of built up area, is around $50 million per annum. Thus, to  bridge the demand  being created  by the retail industry, the retail real estate sector   will have to develop close to 500 million sq ft of organised space over the next five years.
Leading western brands are eager to enter the Indian retail market and they have a particular set of guidelines which needs to be mandatorily followed by retail real estate space owners. These guidelines have stringent specifications which can be achieved only by organised retail malls. With the growth of e-commerce platforms, it has become critical for retailers increase their customer experience quotient. This requires heavy support from the mall owners, as they collectively put efforts to engage and convert customers. With each passing day, the Indian retail sector is getting more scientific and data analytics is key to understanding the needs of our customers and personalising the experience, which is only possible in organised retail real estate spaces.
The Indian economy has been witnessing historic decisions with the government clearing long pending legislations and introducing new, encompassing policies. Initiatives, like the easing of Foreign Direct Investment (FDI) norms, allowing 100 percent FDI in single brand retail and 100 percent FDI under the marketplace model has acted as catalyst for various international brands to consider India as a retail market of choice. It is up to the Indian retail real estate sector to act upon this opportunity and make the most of it.
Disclaimer: The views expressed in the article are solely of the author and may not represent 99acres.com's opinions on the subject. 99acres.com does not take responsibility for any actions taken based on the information shared by the author.