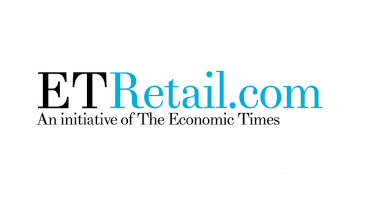 Delighted customers, performing Retailers and a profitable business. If a mall is to sustain a high profitability, the mall management has to ensure delivery along all the three areas. And this is common knowledge. What is uncommon is the fact that few malls are able to achieve high levels of performance in each of the above areas as the knowledge, effort and know-how to do so is difficult to come by and sustain.Today, technology can help overcome many of these hurdles to delivery and can add tremendous value to a mall business. Here is a brief look at each of these areas and how technology can add great value.
Mall management is all about getting things right – As soon as possible. Turn around times need to be close to zero, and information needs to flow across an army of a work force with pin point precision. All Customers really want is their mall to get the basics right, as surveys reveal. Have a quality and well maintained asset, a good mix of brands and offerings and some quality events and activities is all that it takes to get them to your mall for again. While hitherto maintaining the asset in sparkling shape was the area where most mall managements failed, technology today can play a great part in easing this enormous task.
Most mall managers spend their entire day on the floor. From a leaky faucet, to an event gone horribly wrong. Their jobs are usually a race against time. But, while correcting live issues is 1 thing, conducting periodic checks to ensure nothing goes wrong is another. Auditing of restrooms and F&B units, keeping a check of retailer performances across the mall, keeping a check on their billing and the oh so important – ensuring that new stores open on time post a fitout are things they need to do on a periodic but cintinual basis. The need of the hour is therefore to have a tool that analyses data just like the way Tom Cruise did in Mission Impossible, but with the human touch of Jeeves. Enter the really smart – smartphone. Customized cloud based apps serve as this seemingly impossible 2 in 1 solution set at affordable rates – especially when catering to multiple malls at once. Let's look at a few examples.
Situation 1 – A manager spots something wrong – say a leaky faucet or a mal functioning light in her mall. What she does is to simply key her observation into hersmart phone. And voila, a task is generated directly on the smartphone of the person who needs to fix it. He rectifies it and records the task as completed. This reflects in her smartphone and all is well with the world. If not completed, the task is automatically escalted to level next for corrective action.
Situation 2 – A typical mall would have around 200 retailers. While these are competent brands and stores, it is important for the mall manager to keep a hawk eye on each of these 200 stores. Turnover, profitability, service quality, offers to customers and, from the mall business point of view, the amount of rents outstanding against each of them. While there is a need to engage with every retailer, it is important to do so over information on the store's performance vis-à-vis the category and the other stores in the neighbourhood.
Solution 3: The cloud app generates retailer dossiers that can be called up on computers and throw light on such parameters making retailer engagements and interactions more objective and focused to ensure better performance of every store.
Situation 4 – When new shops are fitting-out, there is excitement but nobody likes a shop that is closed. Not the customer, not the retailer nor the mall manager. Statistics reveal that on an average, the turnaround time of the fit-out of a store can be cut down by 45%. These delays are generally attributed to the complexities of project management and to execution of a project at a centre that requires approvals of many specialists ranging from store designs to legal and IT.
Use of technology that supports process flows can greatly reduce these wasted days and add wealth and joy all around.
Situation 5– A typical retailer bill has as many as 14 parameters, 4 different cycles and therefore diferent receivables for each cycle. Add to this a couple of non payment tenants and you can imagine how complex it gets. Now, throw in close to 1000 compliances for the mall that need to be taken and there is little wonder that the mall manager's job may not feature in the top 10 list of sought after jobs.
The good news however is that in all these cases, technology exists and can help greatly reduce the burden and errors and free up time for the mall manager to better analyse the overall business.
Intelligent dashboards and reports point to the correlation between footfalls and customer spends on any day. Heat maps indicating which areas of the mall are performing and which need more attention make focusing on key areas easier. Even market shares of the footfall and customer consumption at the centre when compared to the key competition set of malls and retail centres is now quite easily done using applications.
Yield management analysis is another area that could greatly add to the profitability of malls where a closer study of the yields, vacancies and the potential can be culled out using such analytics. A key area of study and scrutiny is the retail store performance to ensure that the mall has performing brands. For it is these performing brands that can pay high rents and also ensure happy customers.
There are 2 universal truths in the science of mall management in India today – 1. Such applications are available in our country and there seems to be a great understanding of the benefits of use of technology to add great value to the mall business. 2 – Most malls in india sit and let the technology revolution go past them, thereby fueling mediocrity in the levels of customer service benchmarks. It is a matter of time that this business evolves, embraces such technology and finetunes it to achieve delighted customers, retailers and developers all around!